Re: Stephanie's Cradle
Posted:
Mon Oct 01, 2012 2:27 pm
I stayed after it all weekend and pretty much have the woodworking done.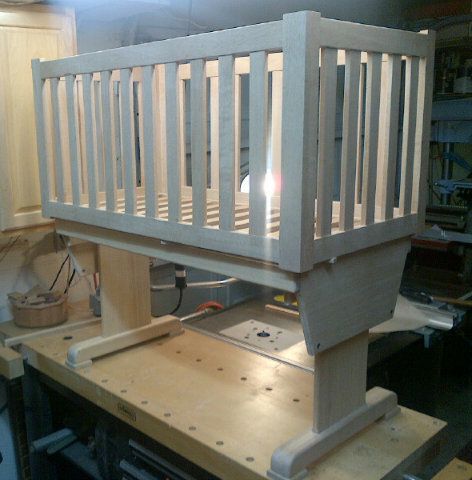 Tonight I will make a new stretcher brace for the base (I made one earlier but then forgot what it was for and cut it up for other parts - Duh) and actually hang the cradle from the gliding mechanism and try it out. If it works as designed, it will have an upward lift at the ends of the glide travel to give it more of a rocking motion. If I don't like how that is working I can still change it to a straight back and forth glide. I can also evaluate the overall height of the cradle. t will be a couple of inches taller with the addition of the casters and can still be shortened at this point if it proves to be too tall.
Phil