Nothing monumental here but I thought I would add this post. I'm gradually sprucing up the first floor of our home. So far I have done the breakfast room, built new kitchen cupboards, wainscotting in the office room , new vanity and trim in the powder room. It's a about 70 year old house and the interior wasn't very inspiring. None of the windows had casings, only a plaster jamb and granite sill which had been painted many times over the years. I'm doing all the woodwork in cherry. No stain, just letting it age to a mellow amber color. Do all the moldings on the Williams and Hussey which I bought in 1976 for the princely sum of $275.I can't say enough good things about it.
Here I'm trimming three windows in the living/dining area. They are all the same size so that makes it a bit simpler.
First a before picture.
I pulled out the stone sills because they protrude from the wall. Next assembled a 3" wide jamb and screwed it inside the existing opening.The casings are two parts,totaling 4 3/8" wide.
Here's a finished shot.
Notice that the body of the casing isn't mitered right across but a combination miter and butt. I cut to about a sixteenth from the line then used a template and router with a top bearing bit to finish it.I assembled the casings on the bench rather than on the wall. This way I could clamp them tight and hold them in place with a pocket screw through the edge. On the second and third sets I also fastened the backband in place while on the bench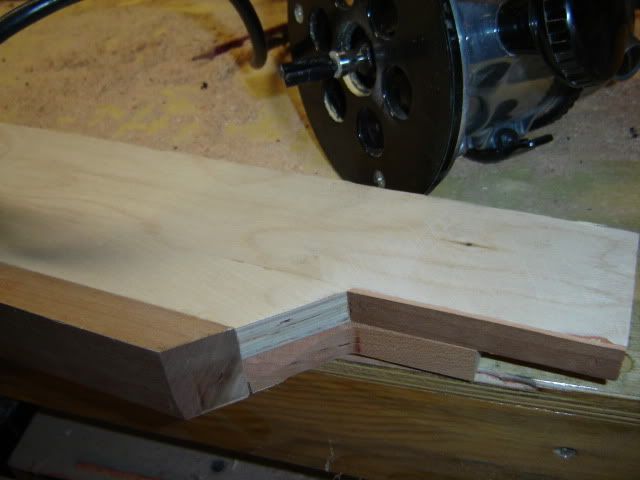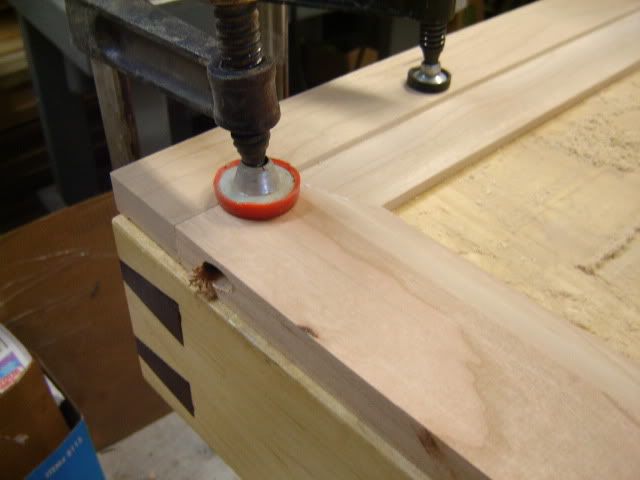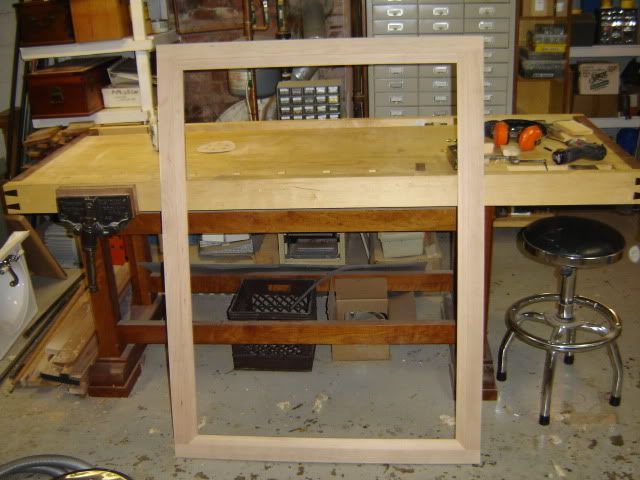 I decided to have the baseboard follow around the rad and die into the window casing. I also assembled those those pieces on the bench and installed as a unit rather than try and get tight miters while nailing to the wall. I butt glued the miters and then reinforced the joints with a couple of biscuits plunged in from behind.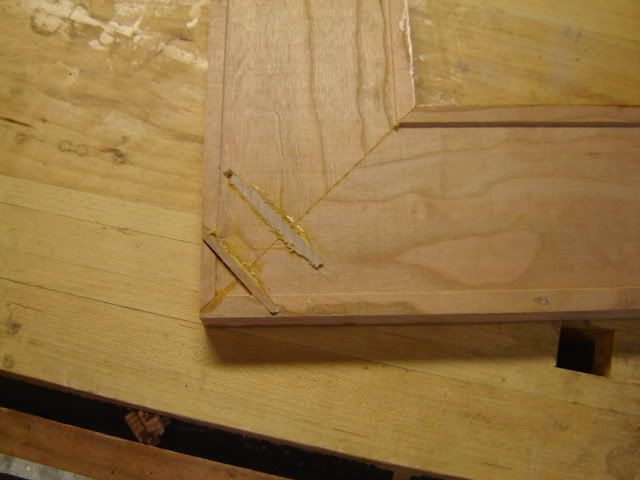 Brushed four coats of oil based semi-gloss polyurethane and will start planning the next step.
Hope you enjoyed the tour. Henry