Friday afternoon I found a package on the porch that had been shipped by Palmer from the road (where he lives these days). I was in a mad rush getting ready for an event that evening so I set it aside to open when I had time to give it proper attention. A package from Palmer usually means something fun. When I finally got to sit down and open the box. I thought I would shoot some pictures as Palmer takes box packing to a whole new level.
The box was standard issue USPS Priority Mail medium flat rate but was reinforced with gaffer's tape.
The inside of the box was lined with a layer of super heavy cardboard that Palmer "acquires" from the venues he works which was secured with more gaffer's tape.
Inside I found a plastic trash bag:
Inside of which I found another plastic trash bag: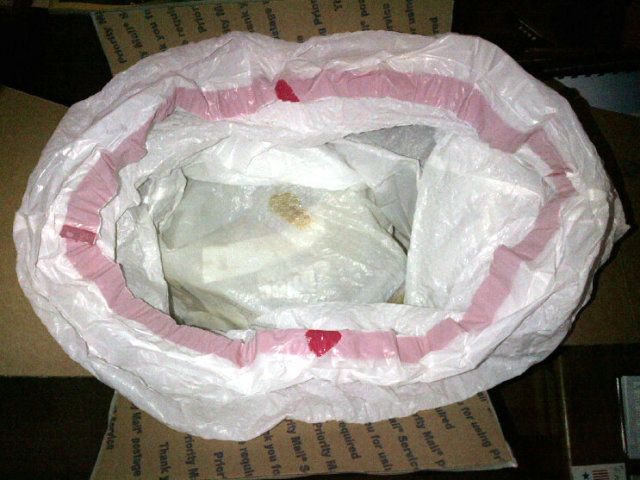 Inside or which I found a ziplock bag: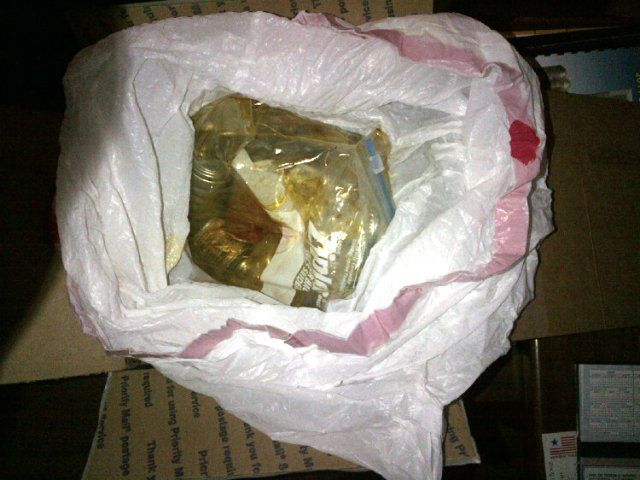 At this point I began to wonder if I had enough memory in my phone to document each step so I will just tell you inside of the ziplock were additional ziplock bags each containing a can or tube of vintage Cutawl lubricant.
These go with the wonderful Cutawl Palmer snagged for me a few weeks ago. I am crazy about vintage cans like this and appreciate the efforts Palmer went to to not only locate and purchase them for me, but also to safely ship them home.
Phil